In Birth of Maria, the artist replaces Sandro Botticelli's mythological Venus with the ambiguous Maria of Philippine folklore. Different interpretations of Maria are present across the country's regions. The artist presents three well-known versions of Maria: Maria Sinukuan, Maria Makiling, and Maria Cacao, with a splash of contemporaneity with its bright colors and geometric elements.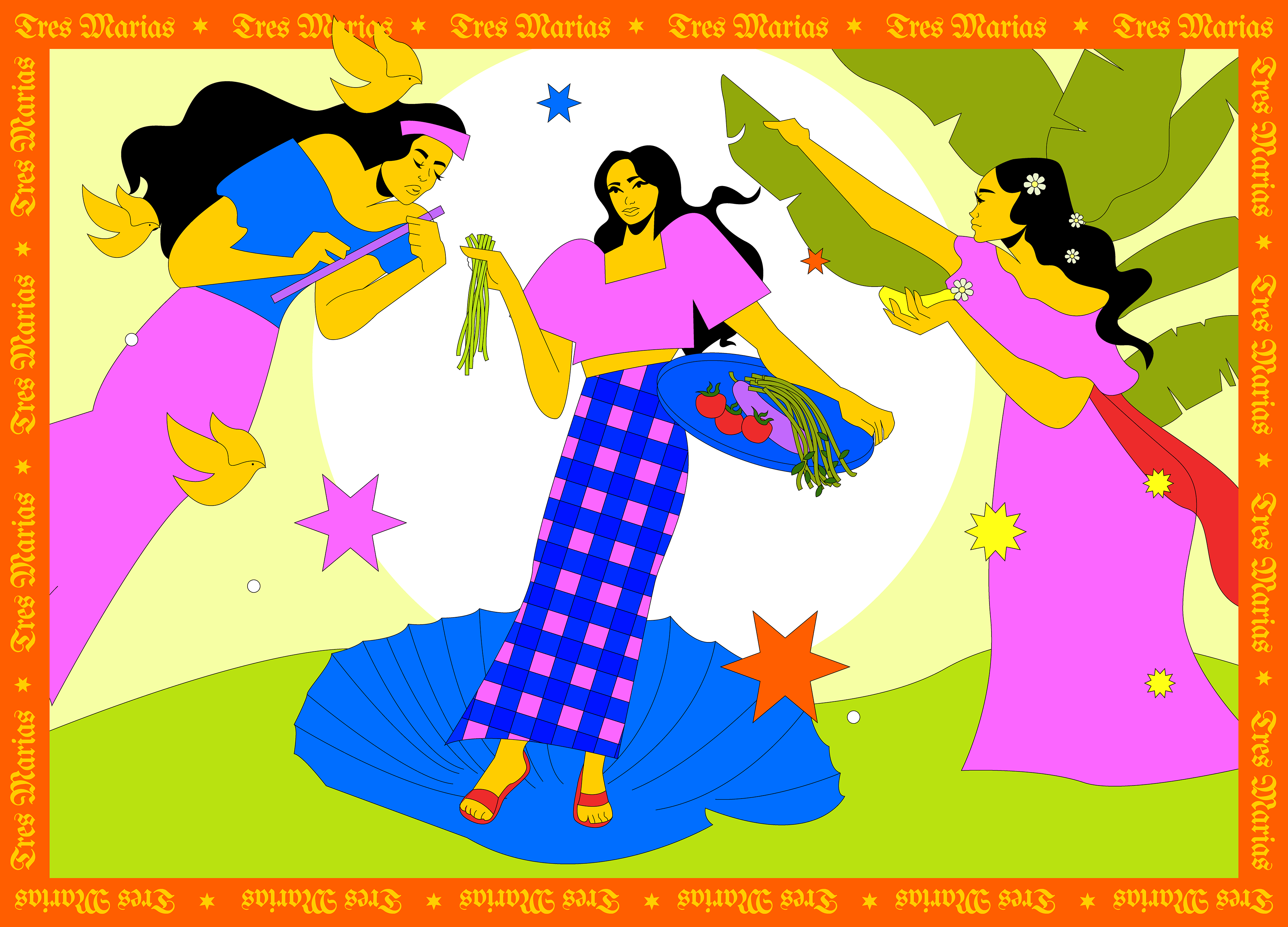 Limited edition print of 100, handnumbered, unframed.
'Birth of Maria' is available for purchase
here
.